Rural Women's Business Summit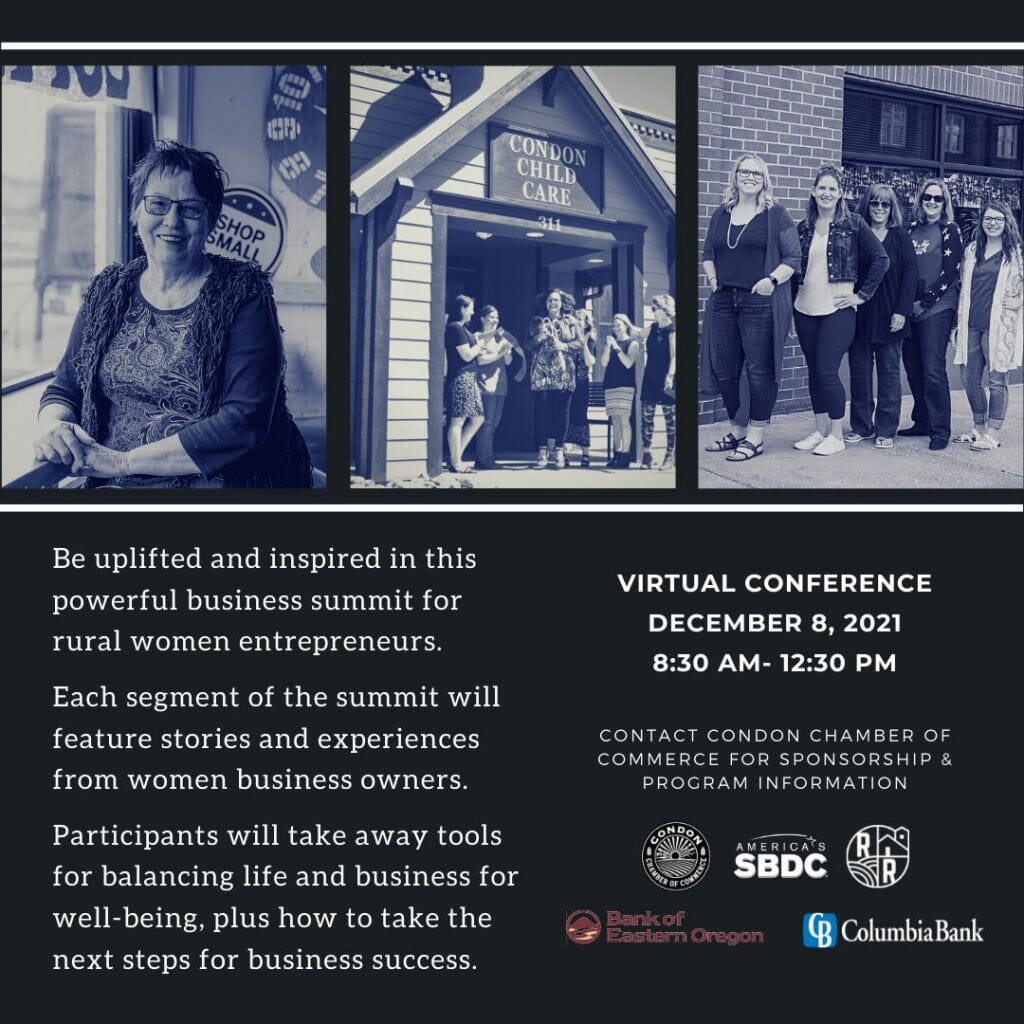 Session I: Health and Wellbeing
Take the first step. Make a big move. Declare what is most relevant to you from today forward. Create a plan to propel your dreams and aspirations to come to fruition. Learn strategies to support you internally and externally to bring more of what you want into your life.
This session will:
Fire-up your intrinsic motivation to sustain momentum towards a goal
Provide ten strategies for leading yourself
Help you to design a unique self-leadership blueprint to do what matters most
Session II - Manifest Your Business Desires
As an entrepreneur, you are passionate about your business, making money, and making a difference for people. However, with the dynamic needs of running a business and the balance of work and life, you may feel pressed to make progress on your goals.  Learn to increase your self-awareness and strengthen your internal guidance system to show up powerfully and manifest your business desires.
During this interactive workshop, you will build mindset tools to:
Understand fears that are stopping you from making progress on your goals
Connect to an inspiring vision as your guiding north star
Be inspired to take action and produce results!
Session III: Innovating in a Rural Economy
Hear the story of an entrepreneur in action, and how Laura Anderson transformed her coastal business to thrive during the pandemic. From local sourcing to contributing to the economic prosperity of the region, Laura will share her journey with Local Ocean's evolution.
Session IV: Panel - Support for Starting or Growing your Business
Kat Rutledge, Klamath SBDC and Klamath Idea
Jalene Case, Business Coach
Kathy Debone, Little d Technology
Reinventing Rural (t) Anne Whittington
What are the must haves to take the leap of faith to start or grow your business? Fostering a successful business takes a variety of resources. Working within the entrepreneurial ecosystem of your community is key. Learn from a panel of seasoned professionals working in the small business arena about the support the structures to succeed from financial and educational to business coaching and first hand experience.