President, Jessica Barnett
Jessica Barnett is the Branch Manager at Bank of Eastern Oregon in Condon, Oregon. She coordinates, leads, trains, develops, and creates lasting relationships within the community. Jessica serves as the Condon Chamber of Commerce President, volunteers for many clubs and organizations, and serves her community in a variety of ways. She also helps with Condon Youth Baseball and other sports programs. Jessica is an avid horse lover and enjoys golfing and camping. She is a Condon alum and proud of it. She loves to spend time with her family on their farm. Jessica is a role model, leader and friend, she is a talented business owner and entrepreneur in the Beauty industry: check out her business: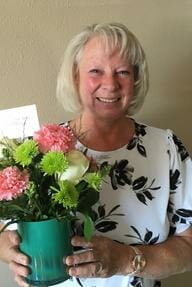 Lori is from Illinois and moved to Condon in 1978.
Kent and Lori have 3 boys, Jeremy Green, Levi Anderson and John Anderson and 4 Grandchildren. Lori worked for Bituminous Insurance, Gilliam/Wheeler FSA, Coast to Coast, Gilliam County Title and Hudson Insurance and served as 4H leader for the computer club, a Board member for Gilliam County ESD, Chamber of Commerce past President, Columbia Basin Electric Board Member and Past President, Oregon Rural Electric past Board Member and Past President, Federated Rural Electric Mutual Insurance Board Member, Gilliam County Historical Society Board Member.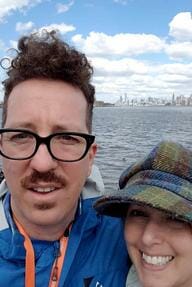 Steve Allen is the owner and operator of The Times-Journal. The Times-Journal is one of the longest continually running newspapers in Oregon. Founded in 1886, The Times-Journal is the newspaper of record for Gilliam, Wheeler and Sherman counties. Providing local news that is not available anywhere else, The Times-Journal is the voice of Oregon's smallest frontier counties. Available in print and online at timesjournal1886.com.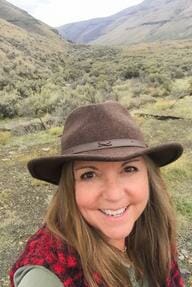 Joni Kabana is a communications specialist whose work emphasizes the development of creative visuals, effective communications and branding strategies for businesses, organizations and individuals. Her work as the social media manager for the John Day River Territory gives her the opportunity to develop relationships and gain insights into the broad location from Wasco to Prairie City. Prior to her current work, Joni was a high tech program manager for Standard Insurance and US Bank.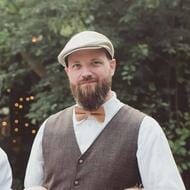 Greg has 20 years of business development experience. He has founded and operated successful for-profit and non-profit companies in the renewable energy industry where he developed a first of its kind energy forecasting and reporting program. He has also worked in sales, marketing, policy, and many years in consulting. He earned his masters in business administration from Portland State University where he was also a part-time professor in the graduate school of business. He created and led the study abroad program focused on entrepreneurship, economics, and sustainable development.
Greg holds certifications from/in American Management Association, US Dept of Commerce; Export Strategies, Advanced Leadership and Community Development, Solar Energy International, AWS welding, and Animal Behavior College; dog training.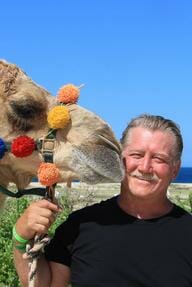 Pat Reilley is a dedicated volunteer and community resident. He loves to travel and give back to those who need a helping hand. Pat serves on the South Gilliam County Rural Fire Department, as a driver for the Ambulance and has enjoyed being a Board member of the Chamber of Commerce the past 5 years.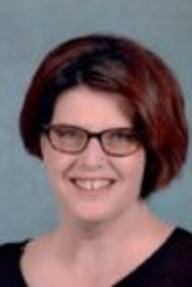 Eilene Flory currently holds the position of "The Center on Behavioral Health Justice Coordinator". Eilene has worked in both inpatient and outpatient mental health units for more than 15 years. She eventually returned to school to study Criminal Justice and became an Adult Parole and Probation Officer (PO) in Deschutes County where she managed a caseload of people who had placed on supervision and had been convicted of crimes who also suffered from mental health issues. As a P.O., Eilene was a member of the Deschutes County CIT steering committee that developed a CIT program for Deschutes County and later Eilene accepted a position as the Deschutes County CIT Coordinator. She joined GOBHI in March of 2016.
Eilene is currently the chair for the Eastern Oregon Healthy Living Alliance. She has served on the Central Oregon NAMI board of directors, the Deschutes County Homeless Coalition as a co-chair, and as a voting member of the HHOPE board of directors.
She is married to a Sheriff's Deputy Sergeant with Gilliam Co., is the mother of three adult children and five wonderful grandchildren.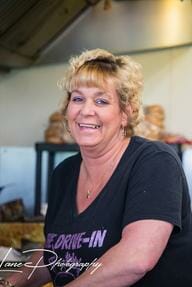 Vicki Ackerman is the owner and operator of The Drive-In. A local hot spot for great burgers, french fries, milk shakes and ice cream cones. Vicki has owned The Drive-In since 2015 and strives to take care of travelers, locals and all who choose to stop at The Drive-In.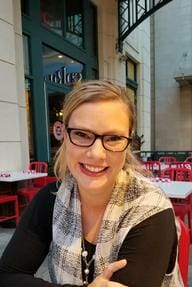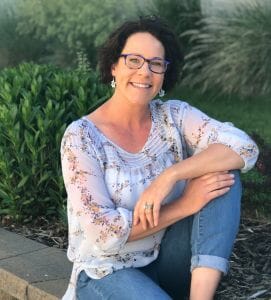 Maggie is new to the Board this year and excited to begin this journey. She graduated Condon High School in 2003 and went on to attend the University of Oregon, graduating with a Bachelor's Degree in Biology. She met her now husband while in Eugene and they have two beautiful twin children, Jaxson and Layla. Maggie and her family moved home to Condon in 2013 and have since started two small businesses, G and G Storage LLC, Cooper Construction LLC and they manage Radar Holding, LLC. Maggie currently works for the Gilliam County District Attorney's Office as a Paralegal/Office Manager and has served as a Medicolegal Death Investigator for several years. She loves to spend time with her family and friends, enjoys reading and loves to travel.
K'Lynn Lane, Executive Director
K'Lynn Lane has been serving as the Chamber Executive Director the past eight years. K'Lynn was born and raised in Condon and couldn't be prouder to be home working for the community and businesses she grew up patronizing. K'Lynn also owns her own photography business specializing in portrait and family photography. K'Lynn adores her sweet family husband, Josh and children Kennedy and Johnnie Reno. Stop by and meet your Chamber Executive Director!